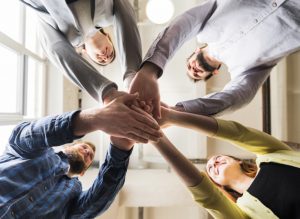 Bio-Fungi Ltd. as an employer
The fact that we are the leading mushroom growing and composting company in Hungary and the region means safety, reliability and predictability for our employees.
We are proud to be able to provide long-term job opportunities for our employees, as several members of our team have been working for us for 10-15-20 years, living and building the development of our company together.
In addition to the development and growth of our company, we consider it extremely important to provide individual development opportunities for our employees as well. We place emphasis on ensuring that our employees are aware of the latest developments in their field of work, the latest research, trends and up-to-date knowledge. That is why we support their participation in domestic and foreign exhibitions, events, study trips and further trainings.
In addition, we support the achievement of their career goals, as several of our employees have grown into leaders, but we can also provide opportunities to try themselves in other areas within the company.
Bio-Fungi Ltd. has a place for both young people and experienced professionals. Even during their studies, young people can count on us to provide professional internships and dual training opportunities.
We also pay attention to our environment, and social responsibility plays a key role in our activities. We also support sports and healthy lifestyle events, cultural events in the area and charitable work.
If you are looking for a reliable partner and job, you can find it at Bio-Fungi Ltd.!